Smokefree in Pregnancy
We also provide a Specialist Pregnancy service for pregnant smokers and their families.
Smokefree St Helens work in partnership with local midwives to provide a seamless care pathway of support throughout pregnancy, from conception to birth and afterwards. This includes the offer of support sessions in the comfort of your own home and our local voucher reward scheme will help to keep you motivated to stay quit throughout pregnancy and after your precious baby is born.
Stopping smoking is the best thing you can do to protect your baby and ideally, you should avoid exposure to nicotine entirely, however, using nicotine replacement products in pregnancy is still far healthier for both you and your baby than continuing to smoke.
Stop smoking therapies such as patches, mouth spray gum etc. are all licensed to be used in pregnancy to help you manage cravings to smoke.
Your Advisor will discuss all therapies that are free for you to use for up to 12 weeks via our nicotine voucher scheme. Please read the Risk Vs Benefits for more information
What about E cigarettes?
The vapour from an e-cigarette does contain some of the harmful chemicals found in cigarette smoke, but at much lower levels. If using an e-cigarette helps you to stop smoking, it is much safer for you and your baby than continuing to smoke.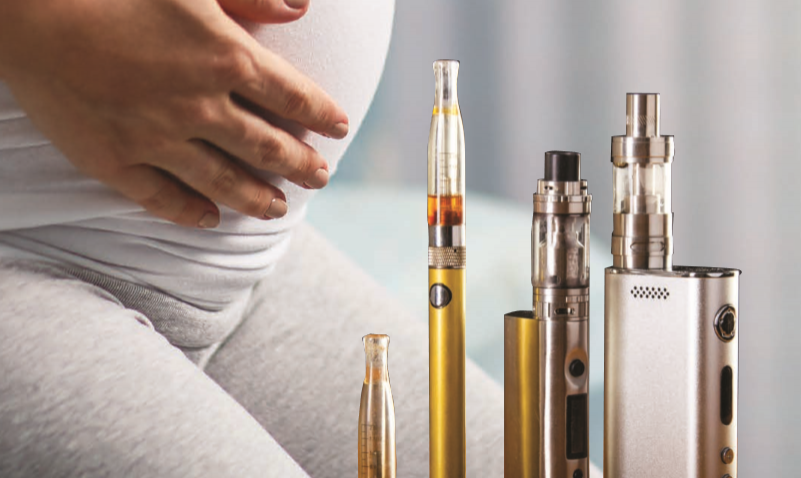 Click here for more information