Stoptober 2020
Sign up with Smokefree St Helens and take the Stoptober 28-day Stop Smoking challenge!
Stopping smoking for 28 days means you're five times more likely to stay smoke free for good. Our campaign will launch on 15th September, encouraging people to sign up with us to get ready to take the challenge on 1st October 2020.
Are YOU ready to take the challenge?
Don't delay SIGN UP today!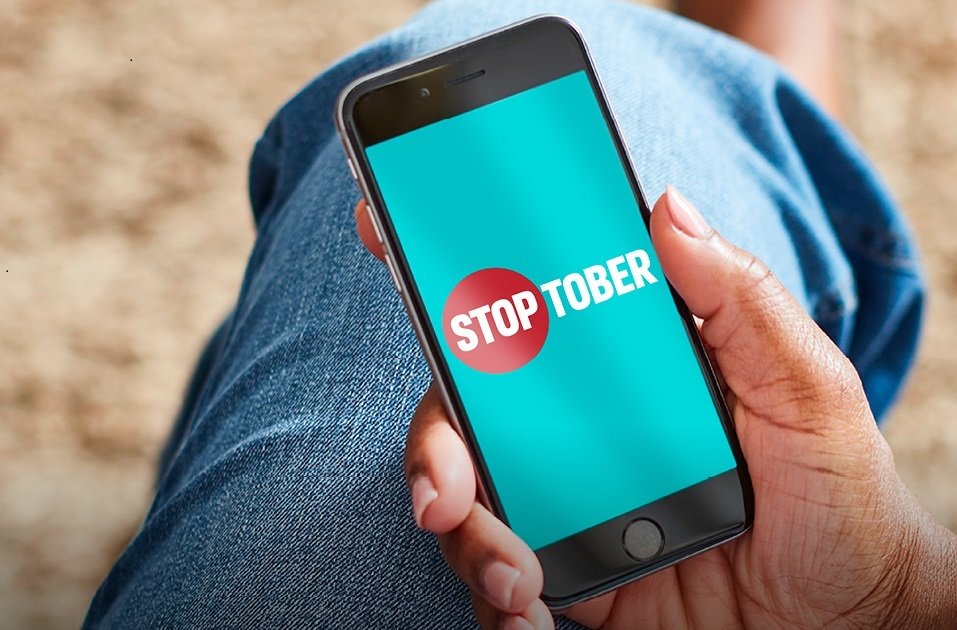 How we will help…
Smokefree St Helens has a team of experienced advisors who will help to get you ready to quit smoking, with a variety of stop smoking therapies* and regular contact to guide you through your 28 day challenge.
*for example; patches, gum, lozenges, Champix etc. are free if you qualify for free prescriptions.
Your Quit Journey….
To keep you safe we will support you in a different way….
Video call
Telephone call
Text
Email
Just let us know what's best for you- it's your choice!
Your own Personal Advisor will contact you each week for the first 28 days and if you stay quit, will continue to help you and supply your therapy for at least 12 weeks.
Our client Feedback
"I can't believe I've been smoke free for 8 weeks, I'm finally doing it" - Marie age 63
"I knew I hadn't been forgotten about just because the Hub has been closed during this lockdown. I wouldn't have been able to stop without the regular phone calls from Lisa and I have stayed quit now for nearly 7 months. - Bill
After You Quit You will notice a difference quickly!
By staying quit throughout Stoptober you may notice your food tastes better! Good circulation also helps fingertips to become more sensitive to touch, and clearer lungs and sinuses will have improved your sense of smell. You will also help protect yourself against infections and increase your immunity.
You are now on the road to Better Health and more cash in your pocket!
Are YOU ready to take the challenge?
Don't delay SIGN UP today!
Use this Personal Quit Plan to get you started
For more information, please contact us on 01744 371111 and ask to speak to a SMOKEFREE Advisor