Mouth Cancer Action Month 2021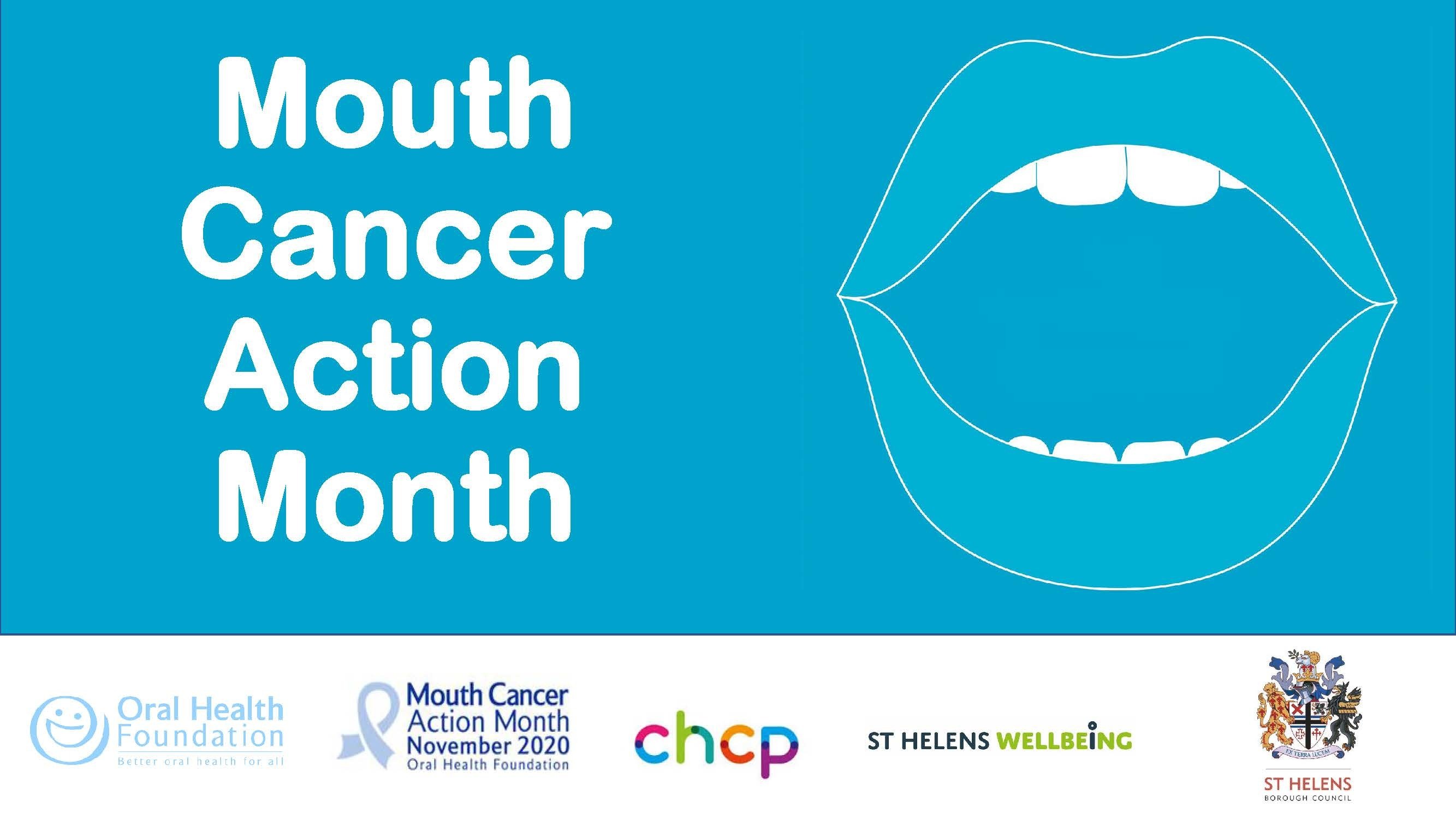 A simple mouth cancer check you can do at home
A mouth cancer check can be done at home and it takes less than one minute.
It is a good idea to get into the habit of regularly checking yourself for the early signs of mouth cancer, especially in the time between dental visits. Take the time to perform a self check for mouth cancer every month.
For our step-by-step guide for doing a mouth cancer check at home Click Here
With early diagnosis, the chances of surviving mouth cancer are nine out of ten – those odds are pretty good, and that's why knowing what to look out for is so important.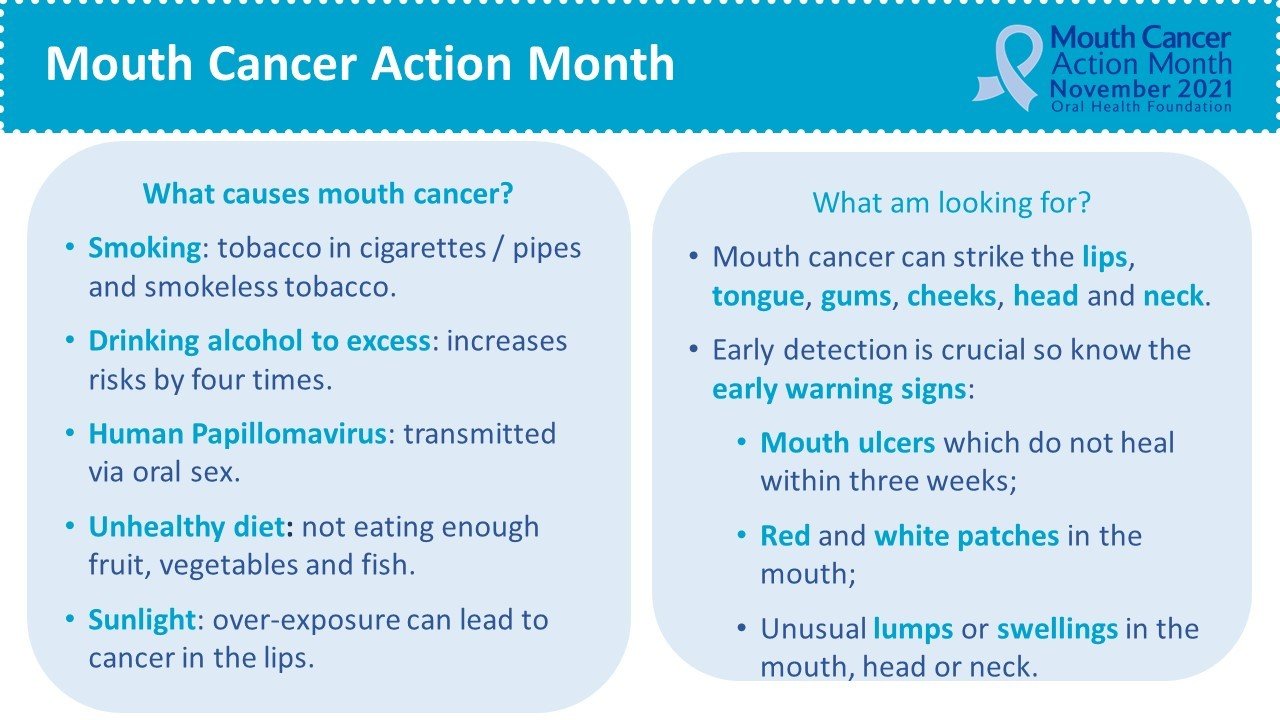 During Mouth Cancer Action Month we are promoting the message 'if in doubt, get checked out'. We encourage everybody to be mouthaware and pay close attention to what's going on inside the mouth.
If you notice anything out of the ordinary, tell your dentist or doctor immediately
The pandemic continues to pose a significant challenge this year with many people at risk of not being checked for signs of mouth cancer.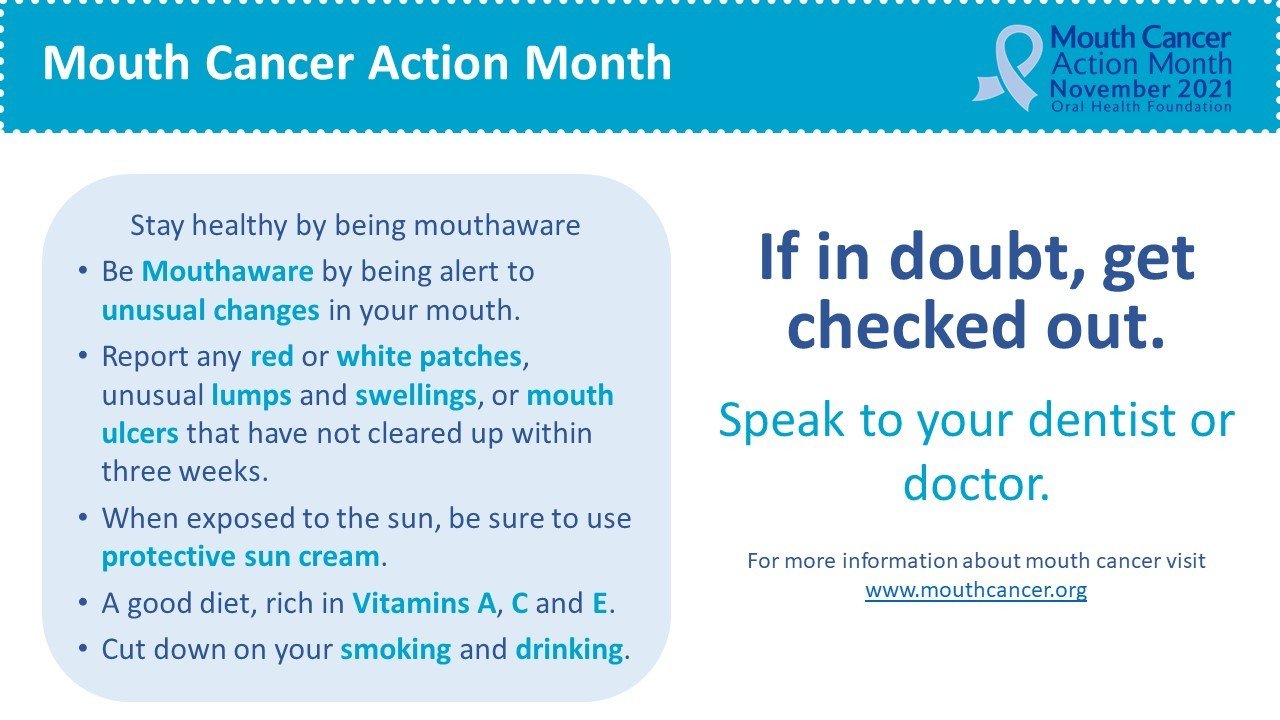 Don't forget to check out our fun and educational activities for young people. Click Here
For more information about the campaign Click Here