Five Ways to Wellbeing Programme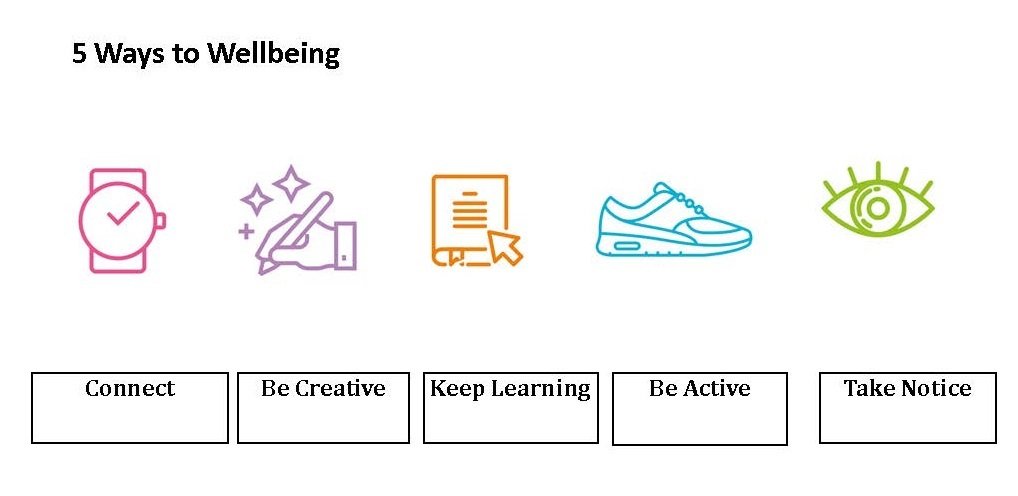 FREE Virtual 3 week programme starting on Monday 30th November.
Learn more about the 5 Ways to Wellbeing with these fun tasks to help boost your mental wellbeing.
Aimed at everyone. No matter what your age there is something for everyone to help you incorporate the 5 ways to Wellbeing into your everyday life.
The tasks can be completed across the week in your own time and will be sent across via email with a quick video to explain what to do.
It couldn't be easier to get started. Simply complete the sign up page to register your interest and one of our friendly team will contact you to discuss getting you started.